A sales job was never in my radar. I was working for a Financial Advisory firm, surrounded with successful people in a very professional office environment. What drove me to jump from that to selling over the phone full-time?
How I got started in Sales
Every morning, during the time our family was trying to rise up from losing it all after a bad business investment, I would drive my mom to her job and pick her up in the afternoons after I left work. She was working as a nanny for a friend of a friend of our family. Some evenings, before heading back home, we would engage in conversations with this family friend, who lived right across the street from the house my mom worked at.
My friend took every chance she got to encourage me to apply to the company she was working for. They were looking for sales people.
And I thought every time: "Sales? Me? Oh, I don't know if I can do it".
I was also closed to the idea because it felt like being ungrateful to the person that offered me a position in his company and was invested in my development.
Eventually, as my friend kept "selling me" on her job, talking about compensation and work environment, she said that they might be open to hire people for nights and weekends. Then, I considered it.
I took that job only to earn extra income
I worked long weekend hours and some nights a week. When I got my second paycheck something happened: I realized I was making more money on my "second job" than my "main job". Working substantially less hours!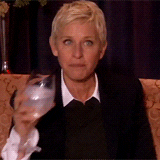 Exactly. That's how I felt.
So, I had some thinking to do.
My biggest expectation with that sales job was to, maybe, allow me to make monthly payments towards my own car and possibly have some extra cash to afford me the luxury to eat out once in a while. All I have to say is: Oh Boy, was I really selling myself short!?
Why everyone should do sales at one point
E-v-e-r-y-t-h-i-n-g is about selling. All day, every day. I often hear people: "I don't know how to sell" and all I can think of is "Yes you do!"
Think about something you really like or love and how effortlessly you tell others about it. You just want people in there with you, to somehow benefit just as much as you have from that [insert here: idea, product, experience, movie, restaurant, infinite possibilities]. That is selling. It's about sharing something you believe in and transferring the enthusiasm through your words to get others excited to do the same thing (or at least try it!).
It's not a secret thought that the selling profession throughout the years has had a negative connotation to it, I recognize that! There are ineffective sales people out there pushing customers over the edge of comfort, and that certainly doesn't help the branding of the profession.
It is also important to recognize that there are plenty of amazing sales professionals out there, educating people and making them feel good about their buying decisions. You can be one of them!
Need More Convincing?
Here is why a sales job will make you better:
-You will learn how to lead a conversation and plan for a desirable outcome.
-You will become an exceptional listener.
-You will master interpersonal skills like no other.
-You will learn how to negotiate and get comfortable telling people to take action.
-You will gain experience dealing with diverse types of people.
-You will gain mental strength.
-You will learn how to compose yourself and even smile in difficult situations.
-You will learn how to ask powerful questions.
-You will be an expert at answering tough questions.
But most importantly, in a sales job, your paycheck will be a direct correlation to your efforts.
And that is my favorite part. If you intentionally focus on becoming better, working on making progress, learning more about your product and competitors and avoid getting your emotions attached to the outcome, your paycheck will reflect it and you will be rewarded like a winner.
The opposite happens if you stay negative, if you work as if you hated your job and don't focus on taking ownership of your improvement. Your paycheck will reflect that as well. Then you'll tell yourself all the reasons why sales is "not good".
The sales department, when it comes to the compensation rewards, is the one fairest of all, where you have a group of people performing the same job, but getting paid according to their attitudes and efforts.
My Life after Sales
Eventually, my intuition (and the attractive paychecks) drove my decision to dedicate myself full time to the sales job.
Leaving my "main job" was difficult, especially because it felt like leaving someone that had become a great mentor. Our story didn't end that day though...
My career in sales expanded throughout the years, dedicating most of my time developing sales leaders and professionals, something I loved at the beginning and continue to be passionate about it.
I stay away from "money talk", but there is no denying that through my sales profession I earned more money than I ever thought possible. As I continued to grow in my leadership positions higher compensations kept coming, bigger bonuses, bigger rewards. Money was not an issue anymore and it allowed me to help my family, just like I had promised I was going to do.
My sales career has never ended and I don't believe it ever will. We are always selling something and there is nothing wrong with that.
I do love getting sold. I love hearing someone talk with such passion about whatever it is they believe in. It could be an experience, a product a service or a life better lived.
Pay attention. Listen. How often are you selling throughout your day? How many times are you getting sold? Tell me about it in the comments.
This is life, human interactions. Invest in your development and take a job in sales. Your future YOU will thank you for it!
Mariana Jaeger is a Leadership Development and Performance Success expert and has successfully trained, mentored and coached hundreds of people in her career. To learn more about Mariana, click here